A Simple Repeatable Process
ZoneMaintenance is a simple and repeatable method of servicing mobile mining equipment.
Our system provides a defined process with easy principles for the work force to adopt and to manage. Quick results guaranteed. Increased focus on safety, quality of service and turnaround times enhanced.
ZoneMaintenance is a repeated method of servicing equipment, with a focus on quick and effective turnaround times, safely. It is not about speed, it's about process. Working to a defined process which is repeatable and sustainable. A process which encourages the staff to look for time saving initiatives to improve the process. There are clearly defined roles which work closely to the specific task at hand.
ZoneMaintenance is a simple to implement system, designed to eliminate waste within the scheduled servicing process of any mobile plant.
It delivers results which
Saves Time - increases "Uptime"

Saves Effort - reduces labour costs

Saves Money - improves bottom line
We can provide solutions for the following machine types
Off Highway Trucks

Large Excavators or Face Shovels

Rope Shovels

Motor Graders

Track Type and Wheel Dozers

Wheel Loaders

Production Drills

Underground Trucks and Loaders

Practically any mobile machine
ZoneMaintenance is designed to address the typical issues seen within the Mining Industry, especially within the Mobile Plant area.
Poor skill levels and competencies

Poor quality repairs and servicing practices

Poor defect identification & management practices

Poor data collection methods and management

Poor turnaround times of refuelling, servicing and repairs

Poor customer (operations) relationships

Poor presentation of end product (servicing and repairs)

Poor process controls and management. No repeatable practices between shifts and individuals

Poor resource management

Poor identification of skills required for the task

Poor planning and scheduling methods and management

Poor condition monitoring analysis – access and acquisition of suitable data

Poor safety standards at task level

Poor availability of information at task level

Poor understanding of task purpose or procedures

Over servicing and under servicing of equipment

Loss of knowledge through high staff turn over

High maintenance and management costs

Poor equipment reliability and availability

Lack of standards and set expectations

Lack of focus on reducing waste

Lack of change management successes

Lack of standard practices between multiple sites within the same organisation

Poor inventory control

Poor systems in place. Systems driving the process and decisions rather than process driving the system and decisions
ZoneMaintenance has been compared to Lean Thinking philosophy. Stripping waste from the process.
What are the expectations?
The expectations are totally up to the client's needs and business requirements. What we have found, is that the change in what is being carried out today and moving towards ZoneMaintenance is a challenge.
Not because of the systems and processes we have developed within ZoneMaintenance but the challenges of change management. Changing people's habits. It's the simple things which are hardest to implement because they are just that "Simple" not to do as simple as they are too do.

What we do, is work closely with the teams, communicate to all levels to explain what can be achieved and what the system and process is about. The core of the system remains the same, the outer edges of the system is very flexible and blends with the sites environment and needs. It is more than a software system it is a method and defined process.
We believe and experienced is that a massive 30-40% improvement across the combined servicing time frames is achievable with all large production mining equipment. And this can increase across other areas of the business when adopted.
This is achievable if the following applies
The business needs to do something serious to survive

The NEED must out way the resistance

That it is a win/win situation for all parties
As mentioned, ZoneMaintenance is not a serious change which required large sums of money and infrastructure, it needs a management team committed to improvement and supports change and to maintain a commitment to the end.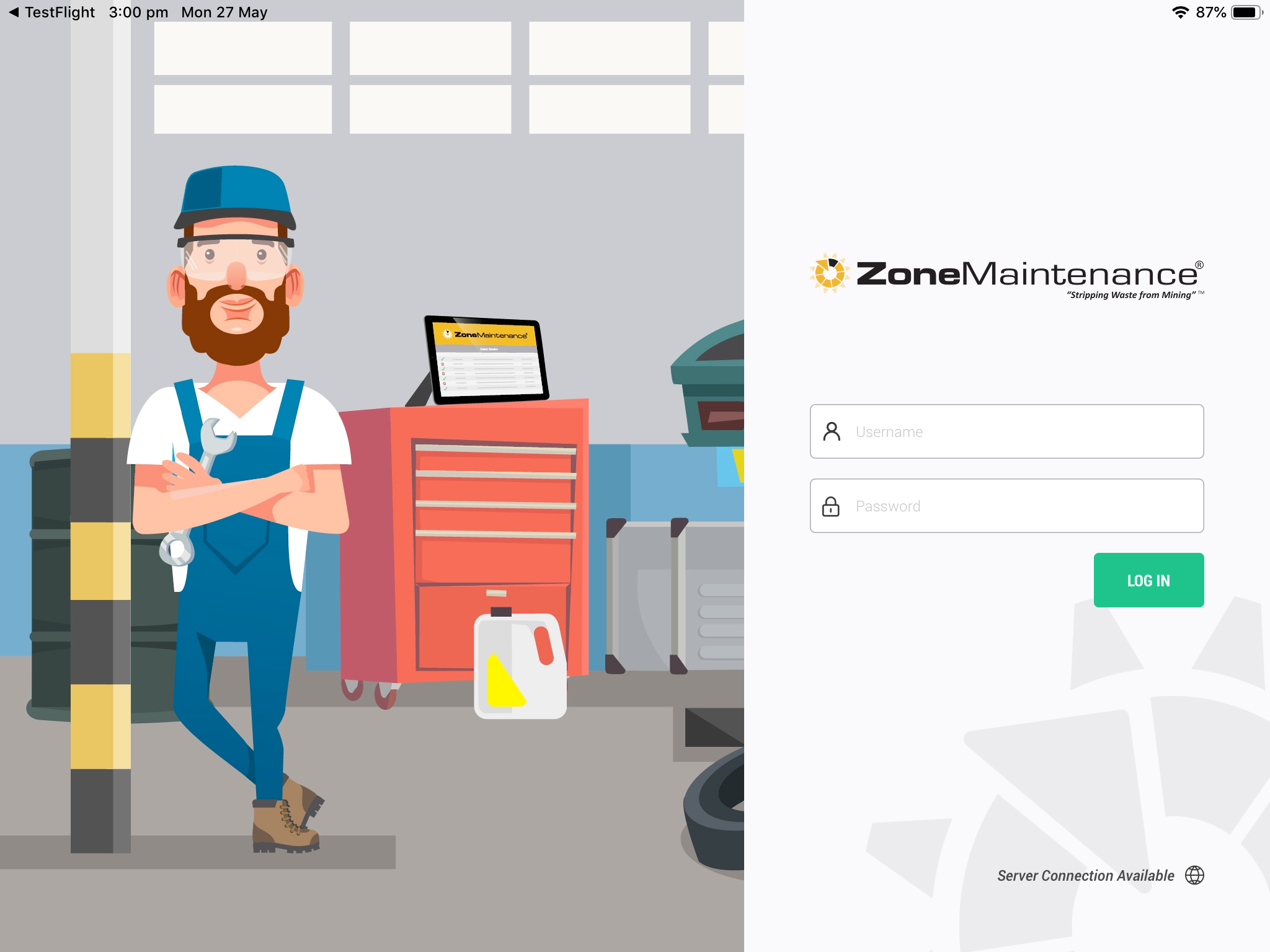 Amazing new screens and improved user experience, the iPad software is changing the way maintenance is being executed
Zonemaintenance analysis software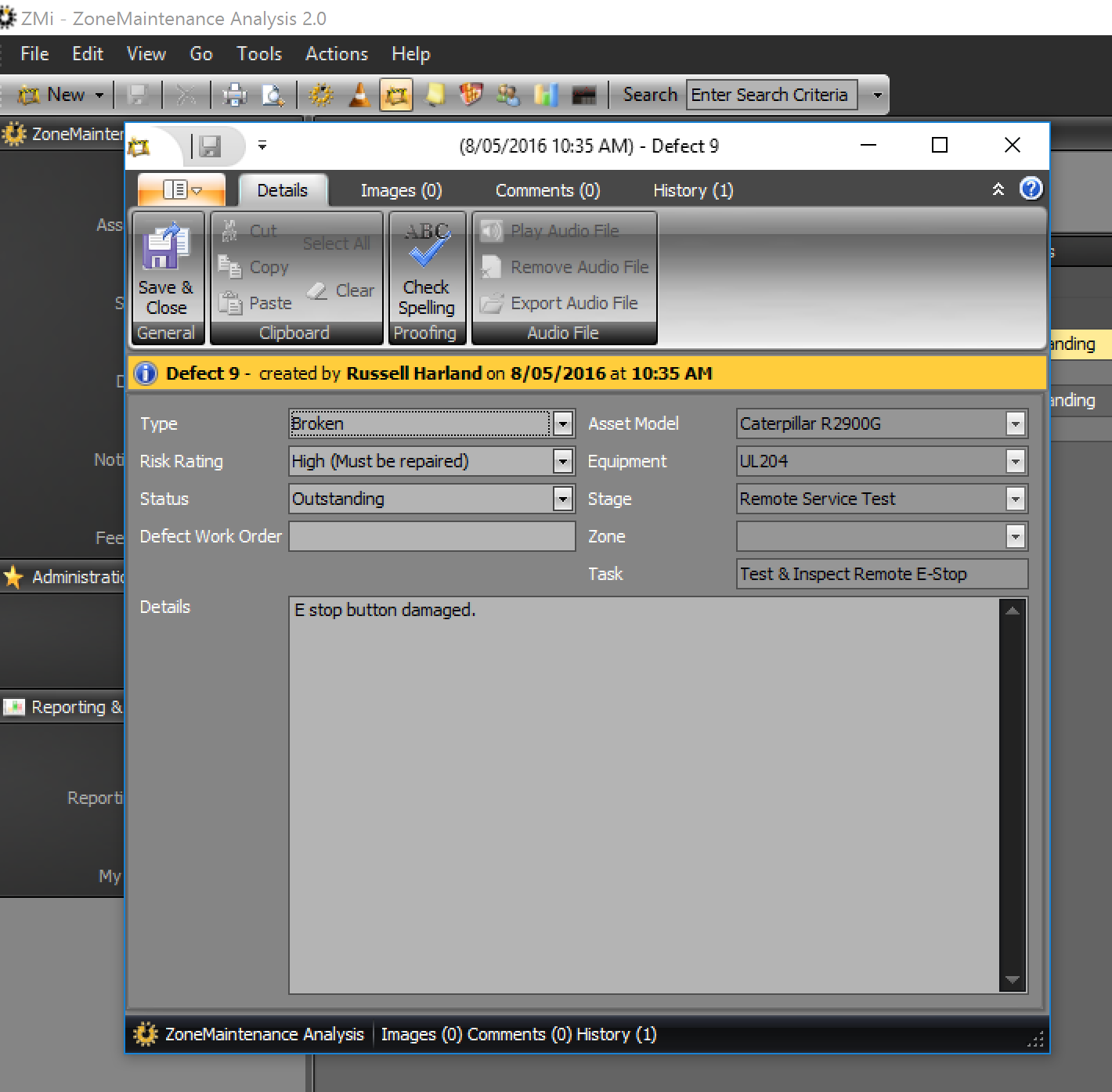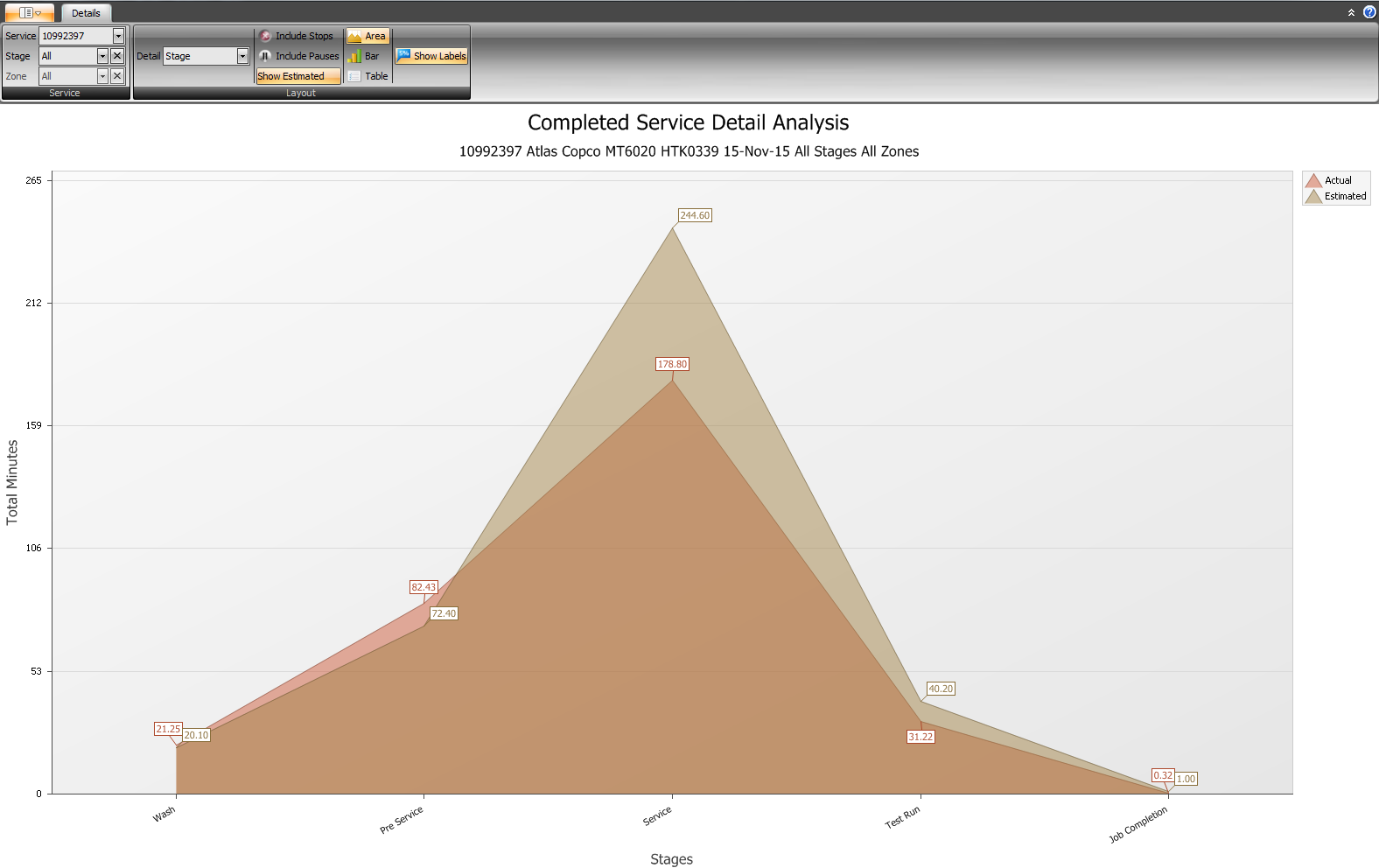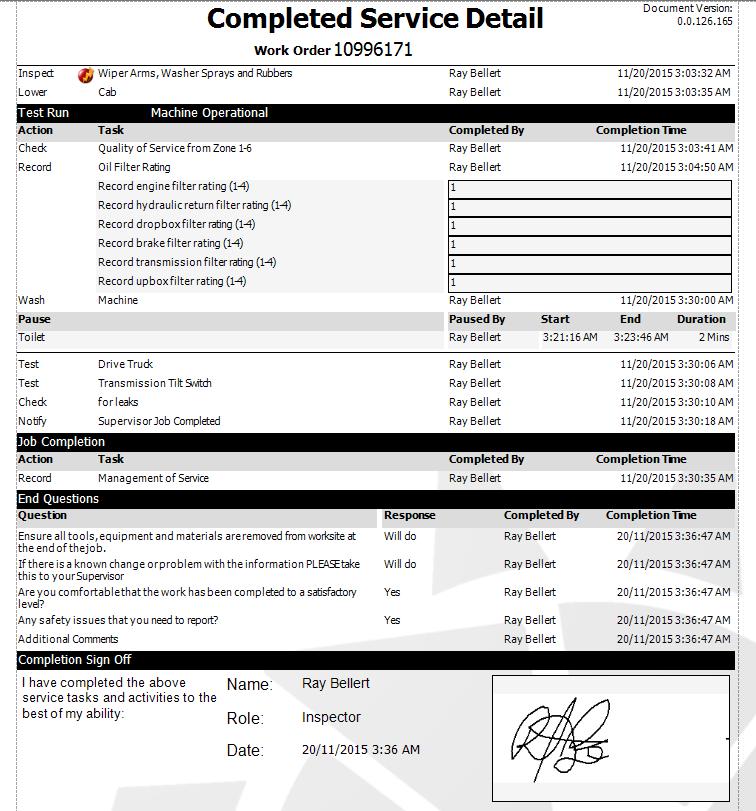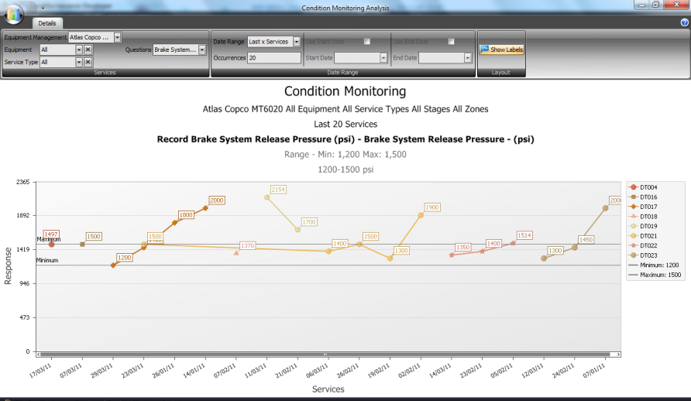 Sensory Based Data
What is "Sensory Based Data"?
This is the electronic information coming from the field from the Inspectors and Technicians assigned to physically inspect the asset and report on it's condition. Through specifically designed tasks and questions, we can determine the physical condition of the asset through what they see, hear, smell and touch.
With this information you can combine it with Sensor Based Data. What you can feed data off equipment data collections systems or from connected vibration analysis or oil sample results. Combining this information with Sensory Based Data will ensure a more effective and reliable analysis/decision towards the overall health of the asset.